It's not the laughably bad dialogue, CGI reminiscent of early 2000s games, or blatant imitation of Western television sets and creatures that make Adipurush terrible. It is the way the film is made itself, serving as a warning about the state of Indian media.
We have reached a point of content saturation where anything that works will be endlessly replicated, regardless of language or medium. If one Baahubali succeeds, a thousand more will be made. In fact, I found more similarities between Shamshera and Baahubali than between Hrithik Roshan and Harman Baweja (by the way, Harman is spectacular in Netflix's Scoop).
In television today, most shows are either language remakes or heavily based on regional shows, losing the true meaning of interpretation or inspiration.
Hum Tum is the best interpretation of When Harry Met Sally. It considered cultural differences and crafted a story that blends elements of romantic comedy, coming-of-age, and the depiction of the new India.
Hum Saath Saath Hai's entire plot is inspired by the Ramayana, with Vinod choosing to leave with his brother and Prem sacrificing his claim as the ultimate heir by refusing marriage, just as Bharat refused the throne while fulfilling his responsibilities.
None of these stories were flawless, but each became iconic for its time.
With Adipurush, I am truly puzzled by how it passed through the hands of several industry professionals and received a green light. Hanuman feels more like a sidekick from Pushpa, and Raavan looks more like Khal Drogo's brother than Kumbhkaran.
However, this is the problem with 'template-ism.' We continue to exploit what works until it becomes worn out. Every villain is dressed in darkness with excessive kohl, and every hero is extraordinary with sidekicks and supporting characters praising their greatness. For instance, in KGF, more screen time is dedicated to people describing and praising Rocky than Rocky himself uttering a word.
The poor dialogues in Adipurush are not like in Brahmastra, where the dialogues sounded juvenile compared to its phenomenal VFX. Adipurush's dialogues are bad because they are a ripoff of masala films like Pathaan, Pushpa, and others.
It is astonishing that Ramayana is so easy to adapt, yet the filmmakers sought inspiration from everywhere except the successful Indian television adaptations.
They stole aesthetics from Game of Thrones and Aquaman due to the fanfare Western media receives in India (no criticism of Western media, just an observation).
If it weren't called Adipurush and the characters weren't named Ram, Sita, and Raavan, it might have been another crowd-pleasing potboiler in theaters, with no one realizing it is a regurgitation of previous masala films.
It's not that masala films are bad; I enjoyed the first Dabangg multiple times for all its masala, and Sholay is a classic Western masala film.
The problem is that every masala film and media, in general, have become indistinguishable.
Indian Media has become an incestuous pool of content despite having a population of over a billion people. We don't even spare songs. T-Series remixes are not the same as DJ Aqueel's versions. It's not nostalgia speaking; it's frustration when every remix follows the same formula: "Change the beat, add a rap, hire the same singer, and insert a random love story featuring good-looking people in good-looking clothes." Let's not even get started on the small-town fever, where almost every Hindi film tells a story set in a small town due to the success of a few brilliant films.
The need to prioritize guaranteed revenue over creating good content is evident, and that's the fatal flaw in Adipurush. It's not just a bad film; it's a film that had the most accessible source of inspiration, abundant resources, and popular actors but still adhered to the formula instead of attempting something original.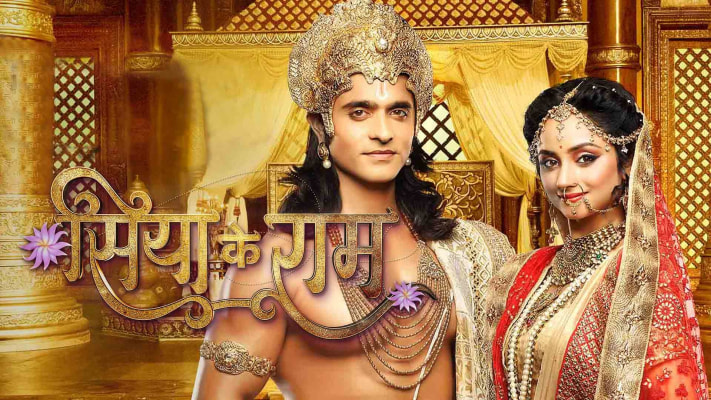 What's even more disheartening is that they didn't even need to create something original. If they had simply copied any of the multiple iterations of Ramayana verbatim, they would have ended up with a better film than what they have now.
Unlike the makers of Brahmastra, who seek feedback and accept criticism for its dialogue or lacklustre love story, the makers of Adipurush simply refuse to admit that they made a bad film. There's either outrage against the film or blatant denial and defence.
The truth is, neither extreme should exist. Adipurush should serve as a harsh lesson for Indian media, demonstrating how rampant and dangerous template-ism can be. When you're too focused on reproducing what works, you may ruin even a story as familiar as the Ramayana.
I still dread March 2022 when every show on Star Plus had a wedding and pregnancy track that ruined nearly all the shows, and they had to resort to a 'Ravivaar with Star Parivaar' to salvage the disgruntled audience. It's even sadder that it worked.
The need to chase TRPs in television or rely on tried-and-tested formulas in the film industry poses a threat to creativity. The best TV shows are ruined when a channel demands a deviation from the original plotline to implement a storyline from another show just for the sake of ratings. Similarly, outstanding films are ignored by the audience because the lack of box office success discourages producers from making content-driven stories.
This also places responsibility on the audience. It's crucial to appreciate the media when they attempt something different. An Action Hero redefined action black comedy, Tu Hai Mera Sunday beautifully depicted slice-of-life moments, Sarabhai V/S Sarabhai was one of India's smartest sitcoms, Aaja Nachle attempted a genuine musical, and Channa Mereya was probably the most decent romantic TV show with the trope enemies to lovers in a long time.
Yet, either these shows were prematurely ended due to low TRPs, the films were overlooked because they lacked a popular actor, or the criticism overshadowed their actual brilliance.
Ultimately, it's not the setting, actor, or producer that determines the success of a film. They all contribute, but the story is paramount. That's where gems like Panchayat, Sita Ramam, or Zindagi Na Milegi Dobara exist—familiar enough to attract success, yet filled with creativity.
With Adipurush, there was money, talented actors, and opportunities. However, squandering these resources for formulas may help the industry realize how flawed the formula is and that they're probably focusing on the wrong reasons why any film or trope works in the first place.
The terror of Ramleela's Dhankor Baa didn't come from her thick eyeliner or grand background score. It came from her role in shaping the protagonists' lives, the writing of her character, and the ugly side of a matriarch willing to mutilate her daughter rather than get her consent.
Iss Pyaar Ko Kya Naam Doon's romance wasn't successful just because it featured a grumpy man falling for a sunshine girl and a forced wedding. It worked because it was a well-written with an antagonist developed as strongly as the protagonists.
Bombay Vikings' 'Chor Do Aanchal' still resonates because his remix complements the original instead of lazily redoing the song, and the video pays homage to the timelessness of the music and the eternal nature of romance.
In conclusion, Adipurush serves as a stark reminder of the dangers of template-ism in Indian media. The film's reliance on formulaic storytelling, lack of originality, and imitation of successful Western aesthetics highlight the need for a shift in the industry. By recognizing the flaws in the current system, both creators and consumers of media can pave the way for a more diverse and vibrant industry.